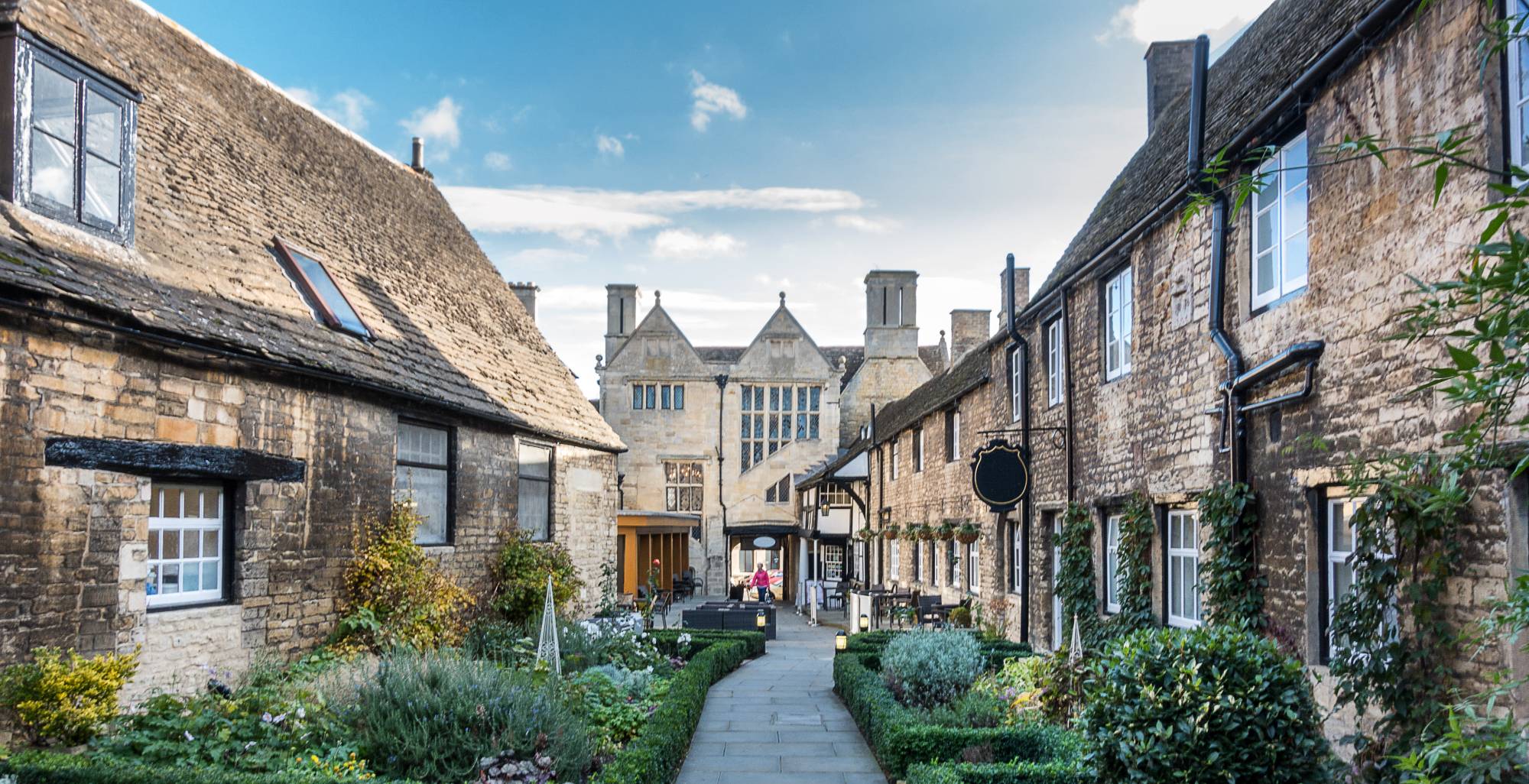 Townsizing to Oundle – Is it time to downsize?
Published Jun 24th 2021
4 mins read
With very recent experience of townsizing to Oundle, even as a property finder, there were many considerations surrounding whether it was indeed time to make the move and downsize.
For many at a certain point in their lives, the large home that was once filled with family can feel excessive and they begin to wonder if it is time to downsize? Some report realising that week's had gone by since they'd set foot in some of the bedrooms – if this is you it might be time to consider a move.
Having recently made the move into a smaller property in the beautiful town of Oundle after 10 years living in a listed tithe barn surrounded by countryside, Property Finder Kate Vincent explores how they reached the decision that it was time to move and the important considerations that they needed to make along the way.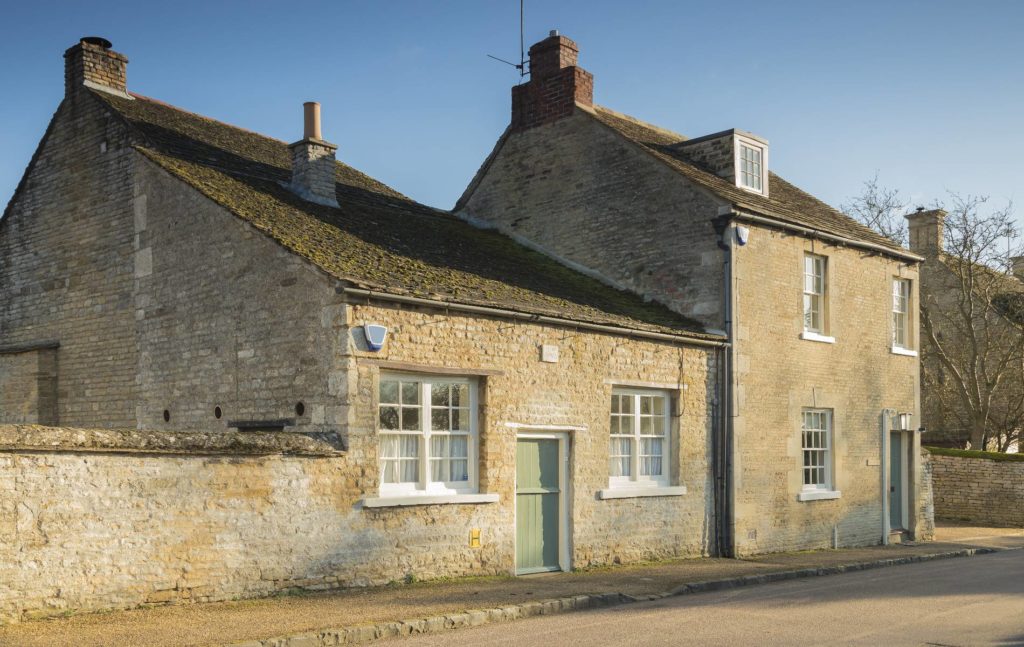 To move or not to move, that is the question
Downsizing and moving to a smaller home is something that many consider at one time or another, but it appears that the outcome of the debates surrounding downsizing creates two distinct groups.
On one side, there are those that look on enviously at the possibility of reduced house maintenance, potentially lower bills and a reduction in the time spent running a substantial family home.
This group plan to downsize when it feels right. And, on the other side, there are those who are determined to stay put in their larger homes in anticipation of family reunions and future grandchildren visits.
Clearly, there is no right or wrong answer here but if you are hovering over joining the movers' group, the following is a bit of advice from one who has not only made the jump but also know a bit about property and the East Midlands.
When to downsize?
Moving to a new house is always hard work and stressful but take it from one who knows, downsizing is even harder. Deciding what to take and what to keep (and will fit in) requires a lot of thought and co-ordination.
Then, there is the challenge of working out what to do with the excess.
There are many options including storage for future generations (will they want it? What will it cost to store? Can you get hold of a container as there is currently high demand for storage units?).
Alternatively, you could give the items away through sites such as Facebook Marketplace or sell through channels such as Ebay.
If this option is appealing, a useful tip is to persuade a trustworthy youngster to handle the communications relating to these transactions as they are often much faster on their phones and are happily welded to the source of endless chat and questions.
It's advisable that you don't leave it too late to downsize; as it can be a major palaver so the older you get, the harder it might feel.
Where to move to?
Given most downsizers are usually in the older generation, it would be prudent to find a village with a few amenities or a town with a broader selection that can be accessed on foot or via regular public transport.
Popular market towns in the East Midlands include Stamford, Market Harborough, Oakham, Uppingham and Oundle. Larger villages with additional amenities downsizers may wish to consider include Empingham, Barrowden, Elton, Bottesford, Kings Cliffe, Corby Glen, Long Clawson and Billesdon to name but a few.
Downsizing to Oundle
Oundle is a market town, approximately 100 miles north of London and 14 miles south west of Peterborough. The centre of town is dominated by the famous Oundle School whose polite pupils can be seen regularly walking between lessons and the various sites.
Whilst the presence of such a large institution in a relatively small town restricts the choice of period properties in the centre of town (it seems like most of them are owned by the school), the main advantage of having its presence is that the school maintains many of the buildings beautifully and in normal times allows residents access to some of its sports facilities and cultural events.
In the centre of town there is a choice of three supermarkets, including a decent sized Waitrose as well as a wide selection of independent stores such as Stu Pots Hardware store, Leo's Pet supplies, The Oundle Book Shop, Mile Stones Florist, Rounded House, two butchers and the Hambleton Bakery.
A selection of pubs, restaurants and cafes, as well as functional services in the form of dentists, optician and a builder's merchant, are all useful additions.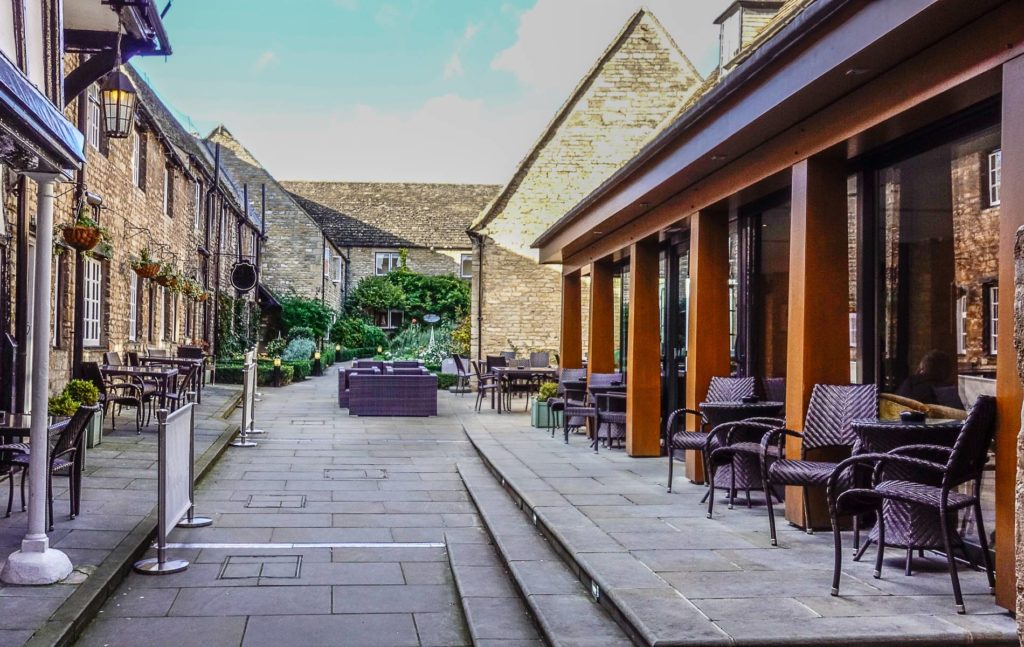 Accessing the countryside surrounding Oundle is surprisingly easy and from the centre, walkers can reach the rural Nene River bank is less than 10 minutes and from here walk for miles in all directions to the nearby villages and pubs.
There are numerous footpaths traversing the neighbouring countryside and cutting through gorgeous villages such as Fotheringhay, Ashton, Cottestock, Wadenhoe, Stoke Doyle and Barnwell – all with excellent pubs and choice of attractive properties for those who would prefer village life close to a functional town.
Townsizing to Oundle or downsizing anywhere in the East Midlands – Help is on Hand
For a seasoned property professional such as myself, finding and purchasing our next property was the easiest part of our downsizing journey but most people don't have my professional experience to rely upon.
A typical homeowner only buys a handful of properties in their lifetime and the usual protracted timescale between each purchase inevitably means that the process and system have slightly changed since the last time. Add to this the possibility of moving to a new area or a change in market conditions then the prospect of buying well can appear very daunting indeed.
Having a professional property finder and buyer on your side can help to reduce the stress and time involved in finding and purchasing a property.
A buying agent will help you clarify what and where you wish to buy and then source potential properties which match that criteria. Thereafter, they will negotiate the deal on your behalf, oversee the diligence and conveyancing process through to completion and then support you during the early weeks of making a house into a home.
Meanwhile, you are freed up to sort through your belongings…..!