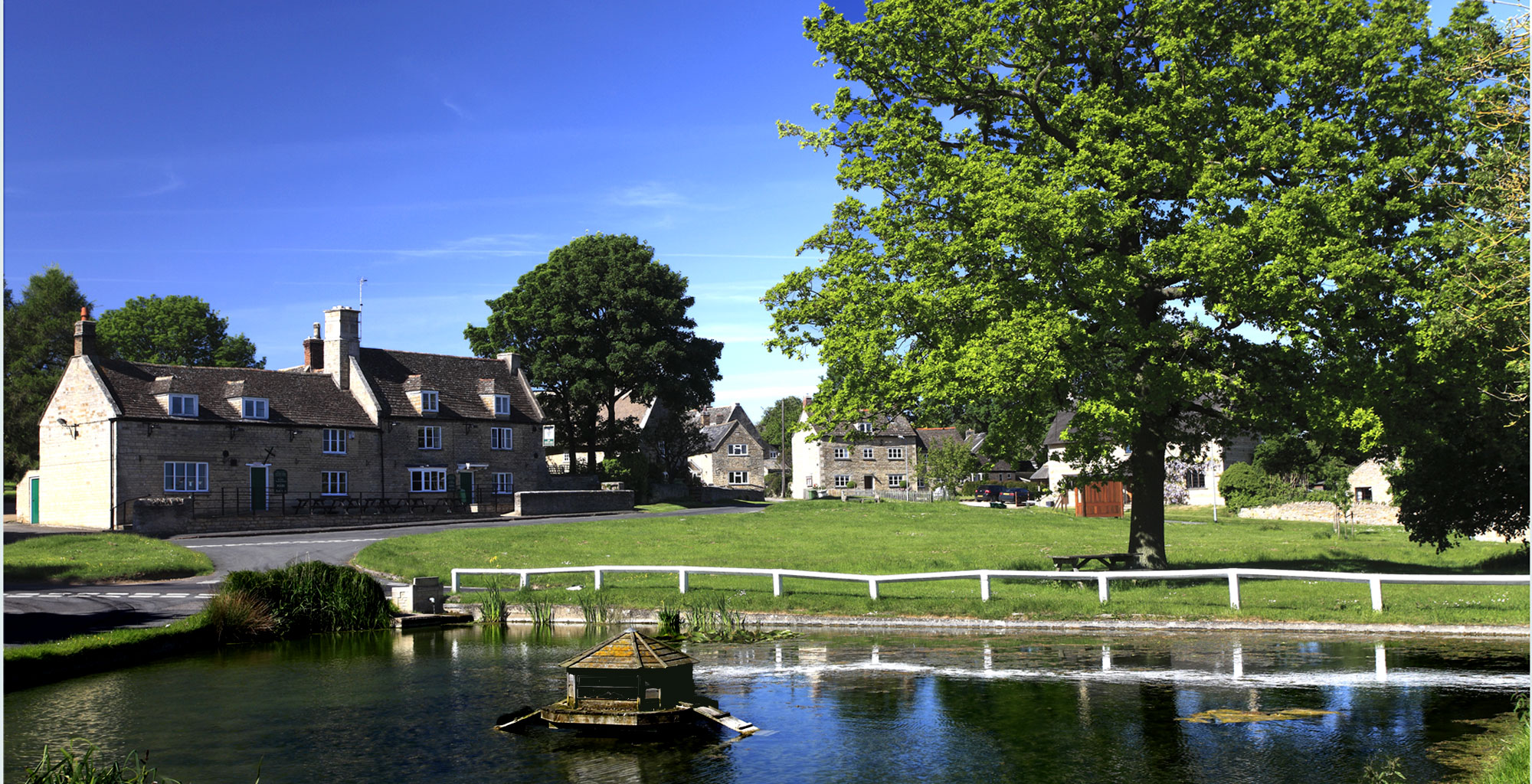 Best villages near Stamford
Published Jul 8th 2020
4 mins read
Year after year, Stamford continues to be named in the Sunday Times 'Best Place to Live' list and as a lucky neighbouring resident, this comes as no surprise. However, if you are one of the people who'd love to dip into this market town for the many local many amenities and attractions but would much rather live in a more rural setting; which are the best villages near Stamford? Here are some of our favourites:
Ufford
This gorgeous village with mostly sandstone properties has passed through a renaissance in recent years. Most of the largest houses in Ufford have been renovated and self-builders on the Marholm Road have taken advantage of the wonderful views and replaced older properties with impressive new-builds.
The White Hart pub in the heart of the village is very popular with locals and the pub garden is regularly filled with local families on summer evenings. The village has a range of clubs and societies and is around 10 minutes' drive from Stamford. It also has the major advantage of being about 15 minutes' drive into Peterborough mainline station, so it is ideal for those need to commute into London either for work or for a night out in Soho.
Property sells quickly in this village, so you are advised to act swiftly if something you like comes on the market.
Exton
Tucked away in rolling Rutland countryside and set back from the busy A606, Exton can be easily overlooked. The village edges the wonderful Exton Hall which opens its garden once a year for local enthusiasts and has an excellent local in the form of the Fox and Hounds.
Residents can also enjoy the pleasures of the annual 'Extonbury' Music Festival, a charity event which attracts an eclectic mix of live bands.
Medium sized properties come onto the market occasionally and buyers should expect to pay £750-800,000 for a 4 bedroom period property (prices as of Summer 2020).
Barnack
Driving through this village on the B1443 you might be forgiven for believing Barnack is rather ordinary but away from the main through-fare, there is an attractive and vibrant village.
Parents with primary school aged children have access to the Outstanding OFSTED rated school and the popular 'Humps and Hollows' meadow to burn off some energy.
Excellent for commuters via Peterborough and within in cycling distance of Burghley House with its annual Horse Trials and summer 'garden of surprises, the village has much to offer.
Unusually for one of these villages there is a good selection of properties currently for sale in Barnack to suit a variety of tastes and budget. In our view, Barnack is well worth considering if you're seeking a property in a village near Stamford.
Empingham
Nestled on the edge of Rutland Water, this popular village is in high demand and often, has price tags to match. Like Barnack, Empingham has a rather imposing road cutting through the middle of it but branch off onto the Main Street and the traffic dies away and peaceful village life emerges.
The village has a useful convenience store and a well-supported cricket club which acts as a hub for the social calendar. With easy access to Rutland Water and Stamford, this is a great village for families to call home – and also, because it is within 15 minutes of the excellent Oakham and Stamford schools.
Fotheringhay
A little further afield, sleep Fotheringhay is a picture-postcard village ideal for those who crave rural life. Dominated by the imposing church tower, surrounded by fields and set back from the River Nene you could genuinely believe that you are 'in the middle of nowhere' but do not be deceived, the mainline station at Peterborough is only 20 minutes' drive away and bustling Oundle is a mere 10 minutes.
Property does not come cheap however in this rural idyll with a 6 bedroomed property selling for £1.25m last year (negotiated down from the £1.4m asking tag) and a near acre 'plot' currently being marketed at £895,000 (as of Summer 2020).
Market Overton
Market Overton is situated on the edge of the Vale of Belvoir, some of the properties have wonderful views and it would be a great place to live if you are interested in horses or hiking. The village has a rare and much-appreciated village shop, GP surgery and Pharmacy and competitive types can enjoy a choice cricket, bowls or snooker.
Not an ideal choice for frequent commuters to London as its about 30 minutes away from the nearest mainline station, Market Overton is a great choice for parents wishing to send their children to either Witham or Oakham schools.
Lyddington
Nestled in glorious Rutland countryside and largely allocated as a Conservation Area, Lyddington is another attractive village which offers peaceful rural village life with access to London within an hour and a half (via Kettering).
Residents have a choice of two pubs and access to a village hard tennis court. As with nearly all of these premium villages, the locals know that they are onto a good thing and infrequently decide to put their homes on the market and sometimes, it takes a concerted effort to unearth off-market properties to get a 'foot in the door' so to speak.
Property Finders Stamford
These locations offer residents an ideal balance of living in an idyllic village setting whilst being just a short distance from Stamford. Just some of our favourites are listed here; other local areas might appeal depending on your lifestyle and property requirements.
By nature these small villages have only a limited number of properties and when they do become available they're highly sought after; buyers can often face fierce competition to secure a home. That's assuming the property ever comes onto the open market – many properties change hand 'off market'.
The representation of a property finder can be extremely advantageous to a buyer seeking a home in such exclusive markets. To talk to us about your plans to buy a property in or around Stamford and to learn more about our services please do contact us, without obligation.