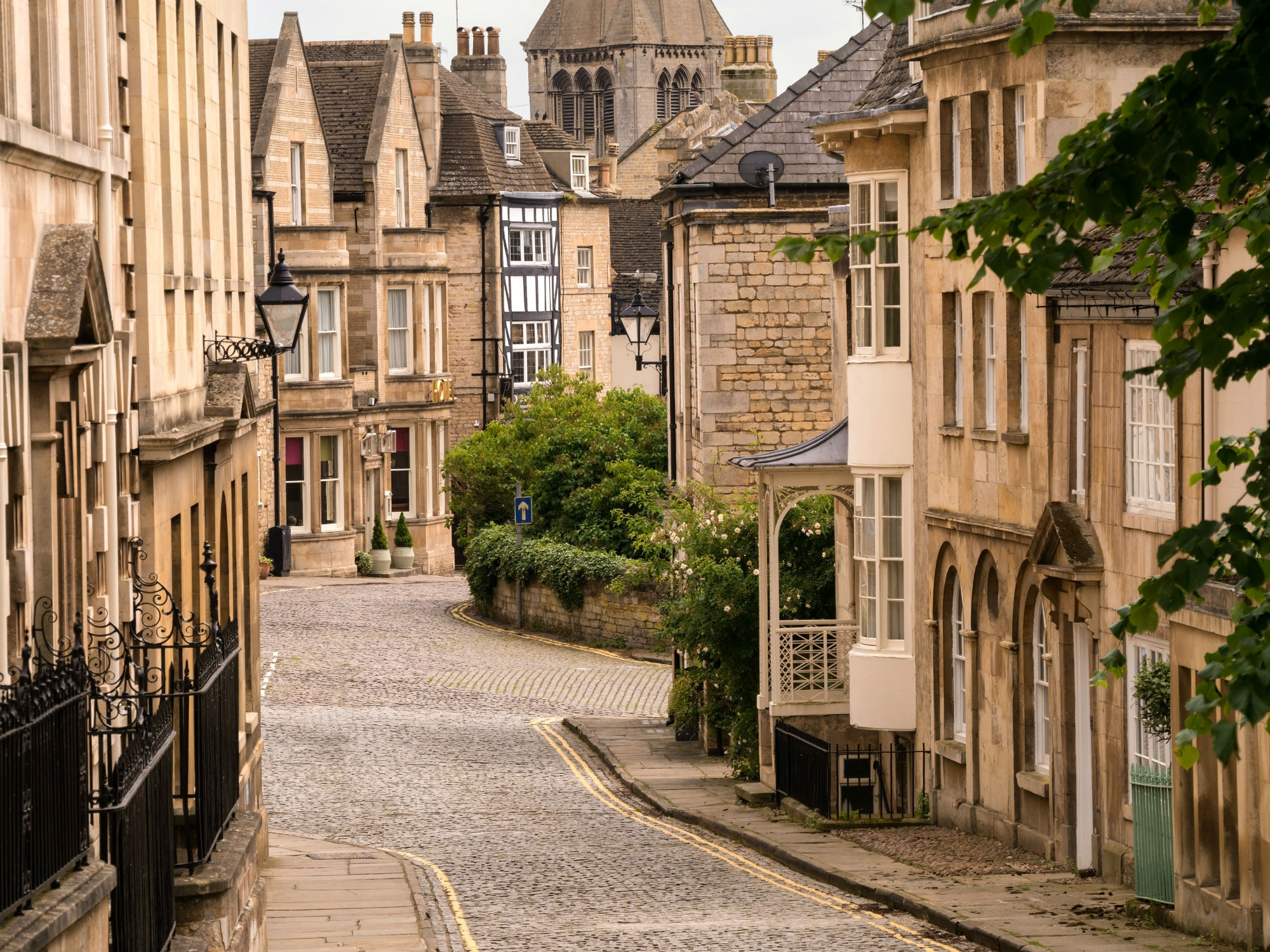 Stamford – The ideal town for those looking to downsize
Published Jan 21st 2020
4 mins read
At some stage in most people's lives, the impracticalities of living in a large family home begin to outweigh the emotional attachment we have with it. When the family have 'flown the nest', it's all very well having a clutch of bedrooms, a large kitchen and roomy living room for the few occasions they decide to return but, if most of the time you live in one living room and a bedroom then it might be the time to consider downsizing to a more practical home.
Rutland and the surrounding areas are popular locations for retired homeowners looking for a smaller home due to its central country location, excellent transport links, attractive towns and villages, as well as excellent local medical facilities.
A stone's throw from Rutland is the attractive town of Stamford, a very popular place to live and arguably an ideal town for those looking to downsize.
Most searching for suitable downsizing properties are from the local area, however, increasingly Garrington is being contacted by those living in the south-east who have had enough of the intense urban lifestyle and are now looking to move away from the 'rat-race' to the calmer and quieter East Midlands.
The best place to retire?
The 'jewel in our crown', Stamford is a popular location for older couples and individuals to move to in their later years. The bustling town has the usual range of shops, restaurants, cafes and entertainment venues all within walking distance of the Nene river which meanders through the town.
The Stamford Arts Centre lays on regular theatrical and musical events as well as hosting a small cinema. Mamma Liz's on North Street, a popular haunt for the young on Saturday nights, lays on more genteel entertainment mid-week in the form of live Jazz concerts and stand up comedy.
On a more practical note, there is a great cottage hospital with a walk-in A&E with free parking and often much shorter waiting times than Peterborough City Hospital and also, an attractive train station which links travellers to Oakham and Leicester in the West and Peterborough and London in the opposite direction.
A choice of apartment blocks
Stamford has a wide range of properties suitable for downsizers. In the south around Water Street, a number of modern apartment blocks have been built in recent years. A modest 2/3 bedroom apartment in Riverside Place or Welland Mews an over 55s block, can be secured for £200-300k rising to £500k+ for the larger apartments with river views.
Brand new apartments in Stukely Court, a Marcathy & Stone development for over 60s, sold for around £200k for a one-bedroom home in 2016 but three years on, the contented owners seem disinclined to sell them, so they are not easy to purchase.
As with all leasehold properties, do carefully consider the ground rent and service charges before committing to the sale as these can add a chunky addition to your annual outgoings.
Houses large and small
In the centre of town, Danegeld Place offers larger prestigious townhouses with useful off-road parking, however, you should expect to pay over a £1million for a 5 bedroom. Further west, the new developments off the Kettering Road have proved popular with downsizers and families alike but once again, the premium of buying brand new has played its part to inflate prices. To avoid this, buyers may wish to look around the Casterton Road where the mix of old and new, large and modest offers a choice of properties to suit most budgets and property requirements
Where to live near Stamford
Many downsizers are not only looking to make life easier by living in a smaller home but are also looking to release capital either to supplement their pensions or support grown-up children as they struggle onto the housing ladder. In these circumstances, buying in a slightly less expensive location might be a sensible move. Oakham, Melton Mowbray and Market Deeping could fit the bill in these circumstances.
Oakham and Melton Mowbray do not offer the same Georgian splendour as Stamford but remain to be charming. Both have useful train stations, a good selection independent shops, restaurants and day to day health facilities. The former also offers easy access to wonderful Rutland Water. For the home-searcher, there is a wide range of smaller houses and bungalows within walking distances of the town centres.
Market Deeping east of Stamford claims to be a town but really feels like a large village. It offers residents a good selection of shops, two supermarkets, a doctor's surgery, vets as well as a selection of eateries – all within walking distance. There is a regular bus service into Peterborough for access to the city and mainline train station. Property here is cheaper than in Stamford so worth a look.
Perhaps town life is not for you?
Villages in the East Midlands
If living in a bustling town is not for you but you would like to combine village life with a greater number of services, then the choice is a little restricted, but gems do exist!
Further north up the A1 towards Grantham, you can find some 'super-villages' which offer similar extended facilities to Market Deeping but with fewer shops. Corby Glenn, Long Bennington and the popular Bottesford in Leicestershire are worth considering.
Bottesford is located just off the A52 main road, it seems to be well-liked by residents who appear to be reluctant to leave their current location – proven by the fact that in every property Garrington has viewed in Bottesford, the current owners have claimed to be simply moving to another home in the village.
Bottesford also has a small train station on the edge of the village which gives access to Nottingham in the west and Skegness to the East.
Help is at hand
Downsizing is never easy as there are so many variables to consider, particularly when one has to ponder both your current and future needs – which may change relatively quickly as you age.
At Garrington, we are experienced at helping downsizers to consider the 'bigger picture' and help clients balance the emotion of leaving a beloved family home with the practicalities of a more modest abode. Get in touch.