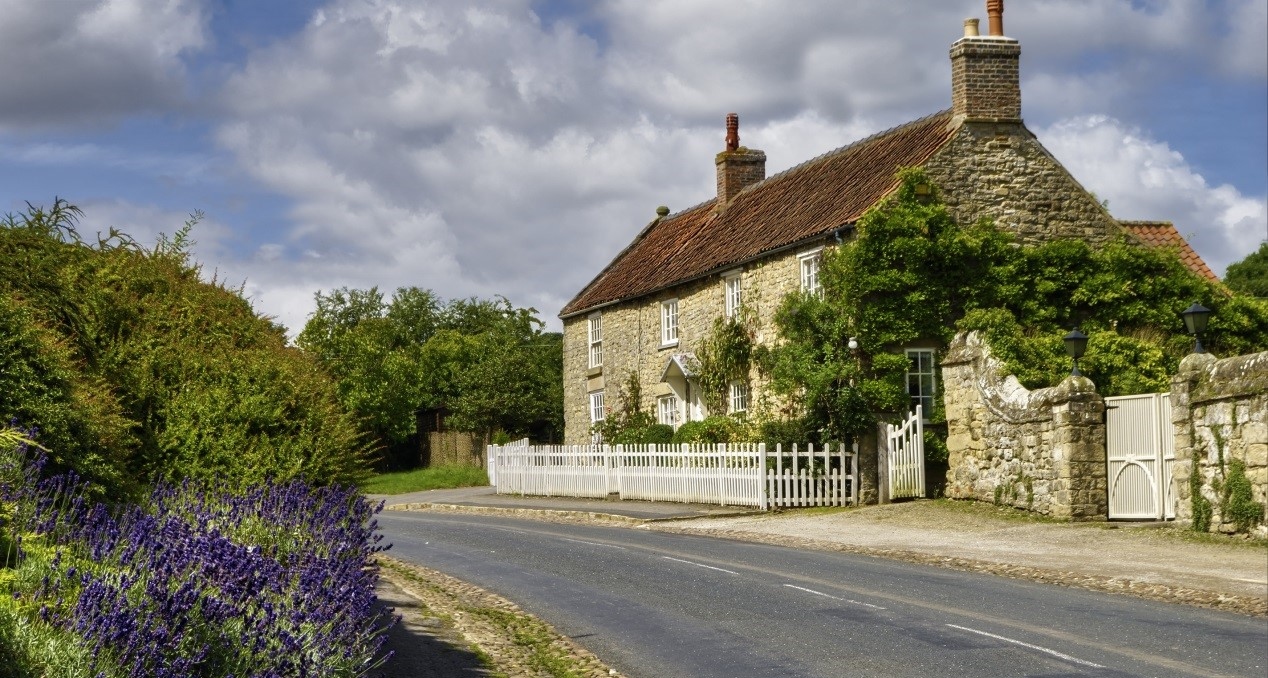 East Midlands property market – Ready for lockdown to be lifted
Published May 15th 2020
4 mins read
For all of us, the recent lockdown will mean that we have probably spent more continuous time at home than ever before, and for most this will have resulted in many of us viewing our abodes with 'new eyes'.
No doubt most of you will have attempted to de-clutter, re-vamp and re-arrange your properties and if social media is to be believed, many hours have been devoted to DIY and decorating.
The East Midlands property market is waiting to be given the green light to take action; increasingly buyers and sellers are ready for the lockdown to be lifted.
Property reflections
No doubt many of you will have made enhancements to your home and found a new affection within but of course, many will not have had such a positive experience.
Having a full family at home may have highlighted the fact that your home is too small or impractical for the life you live and for others, income changes may mean that going forward they can't really afford a larger house bought ambitiously in better times.
For some of the older generation, self-isolating may have made you realise that the family home lived in for years really is excessively large.
Housing market ready and waiting
Until this crisis has passed, none of us can predict how the housing market, and specifically, house prices will have been affected by this forced slowdown. It is likely that house prices may drop but this said, the analysts believe that any drop will be shortlived.
Expert's forecasts largely remain unchanged for the 5 year period ahead as they expect activity levels to recover fairly quickly.
Transactions have slowed, the market has had to press pause but there are still many would-be buyers desperate for the restrictions to be lifted so that they can go ahead with a long-planned move.
Indeed, as the lockdown was announced, we were actively property searching for a handful of cash-buyers looking around Stamford and Rutland and as at this moment, they are still keen to proceed when possible and adopting a longer-term pragmatic view.
Local agents keen to re-engage with buyers
Whilst all of the selling agents have been forced to close their branch doors and furlough most of their more junior members of staff, a call around the business owners and partners has shown that the agents are not completely dormant. Senior negotiators continue to have conversations with homeowners looking to sell once lockdown is lifted and are preparing sales particulars (as far as possible) ready for properties to be launched when things ease.
Garrington have been told that a handful of properties have gone under offer based on a remote viewing with the homeowner showing a buyer around their home using a Whatsapp video function. How watertight these offers prove to be is anyone's guess.
Likewise, one Stamford agent told me that since the start of May, the phones had started to ring with enquiries from several wealthy Londoners who are pulling forward their moving plans to relocate out of the Capital.
In many ways this appetite to leave London and move to the East Midlands is not surprising, property prices in and around Stamford and Rutland continue to be lower than existing popular commuters' areas in Cambridgeshire and Hertfordshire and with the excellent East Coast Mainline offering fast and efficient commutes into Kings Cross from either Peterborough or Grantham, there is a lot to like for the daily commuter.
Garrington is ready
In recent weeks, frequent Zoom video conferencing calls amongst Garrington Head Office and the Regional Partners has focused on amongst other things, how we can prepare to help clients in the new social-distancing business world which will start to emerge.
Practical steps taken include Health and Safety training, the purchasing of PPE equipment ready for use in viewings, plans to introduce personalised viewing videos of properties and improvements to the setup for remote meetings and discussions. We are keen to get started helping clients find their next home – as safely and effectively as possible.
Buyer can start to get ready
If you are one of those people who are starting to think that a future home move would be a good idea but are concerned about how to prepare and what to expect then now is an excellent time to talk to a local property expert.
We are regularly in touch with homeowners who are interested in selling their properties 'off-market' and in these uncertain times, when attending a viewing is not allowed, exploring alternative means to put buyers and sellers in touch is an interesting challenge.
We are told that the high street banks are still keen to lend to those who need a mortgage and have at least a 15-20% deposit but many of their staff have been reassigned to helping existing customer looking for a payment holiday so approval times are longer than usual. As such, if you think you are going to need a mortgage to purchase your next property then this would be a good time to start applying.
Likewise, many solicitors are still working so it is an ideal time to conduct research and find an excellent legal firm. Contacts in the Legal world tell us that property deals are taking place but are trickier than usual, requiring a more collaborative 'can-do' attitude to overcome the inevitable complications presented in this new Covid19 world. If you don't know a really good solicitor, then start to do your homework now.
East Midlands property finders
If you are interested in obtaining some advice and perspective on property in the comfort of our own homes, the Garrington team are happy to arrange a face to face e-meeting using one of the many platforms available for video calls.
Times continue to be uncertain but putting plans in place now so that you are ready for when some form of normality returns could be time spent well indeed.