Are you conducting a Rutland Home Search? Our local Rutland property finder shares some useful insight into the area to help those looking for a home.
Nestled in the centre of the country, Rutland is the smallest and arguably one of the loveliest counties in England. At its heart, Rutland Water is the largest inland expanse of water in the UK and offers extensive recreation opportunities including angling and sailing, as well as some fabulous homes overlooking the water.
The largest towns Oakham and Uppingham offer weekly farmers markets, a good selection of independent shops, restaurants and cafes as well as housing two of the top private schools in the UK.
Nearby and dotted amongst the rolling countryside are attractive villages, many with houses built of the local limestone and topped with a traditional Collyweston roof. Some of the luckiest buyers secure a property overlooking Rutland Water in villages such as Manton, Edith Weston and Hambleton but buying in this frontal position attracts a significant price premium so many buyers look a little further afield.
Popular choices set back from the shores include Easton on-the-Hill, Barrowden, Lyddington and the Luffenhams with the renowned North Luffenheath Golf Course nearby.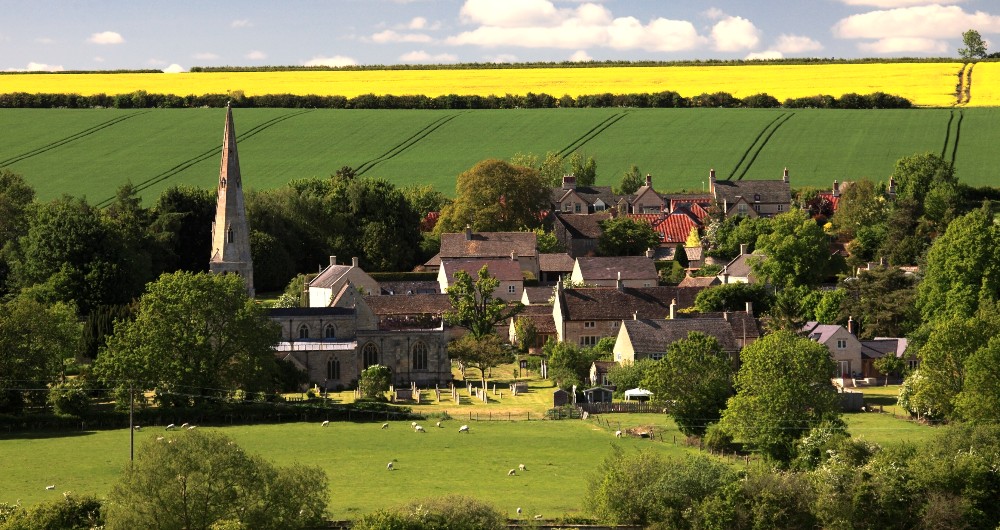 Homes in Rutland
The honey-coloured local limestone used to build many Rutland houses over the centuries and still quarried locally near Clipsham today leads many visitors to compare Rutland villages to those in the Cotswolds. Competition for period stone manor houses and rectories is often fierce as they are rarely offered to the market and as a result, attract a premium price when compared with prices for properties located in neighbouring counties such as Northamptonshire and Leicestershire.
Traditional properties are usually topped with slate or the local limestone tiles called Colleyweston. The latter gives an authentic appeal to many of the period properties in the areas but buyers should take care when purchasing a property built with this roofing as the material is difficult to source if replacement is needed, brittle so it breaks easily and needs a specialist roofer to renovate and repair. Indeed, many homeowners try to replace Colleyweston in less obvious places with slate, if they can persuade the local planning officer to agree.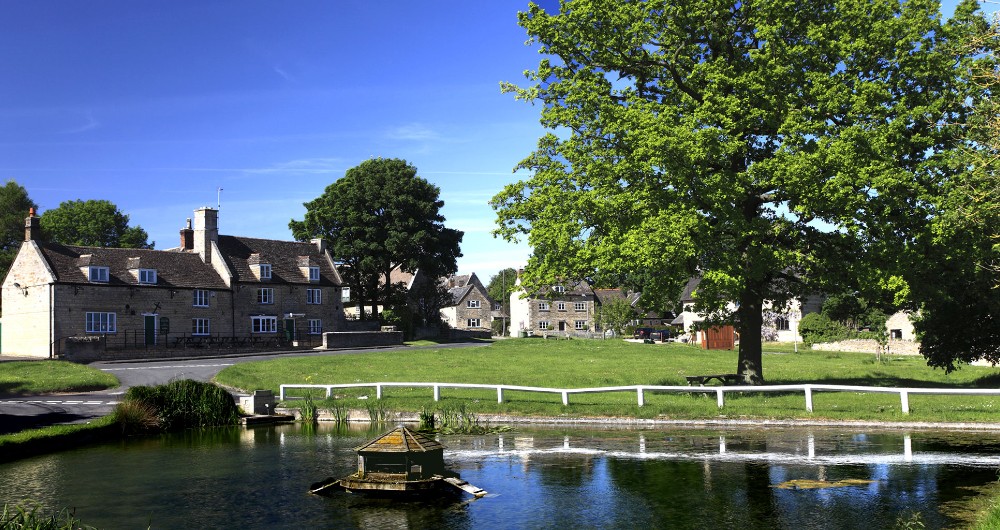 Transport connections
A number of main roads circumnavigate the Rutland countryside linking popular villages to the towns of Oakham and Uppingham. Whilst this makes car travel relatively quick and easy, it does mean that properties on this circuit can be affected by road noise. Those looking for a more peaceful home are recommended to search off the main roads and will be rewarded favourably by exploring some of the smaller tributary streets fanning from the highways.
Travel away from the county via the railway line can be accessed at Oakham and this line provides regular, if not particularly fast travel east and west to Leicester and Peterborough, and to larger centres Birmingham, London and beyond. Those commuting to London usually drive to Peterborough or Kettering depending on their start point in the county. Via, car, the nearby A1 also provides excellent travel north and south.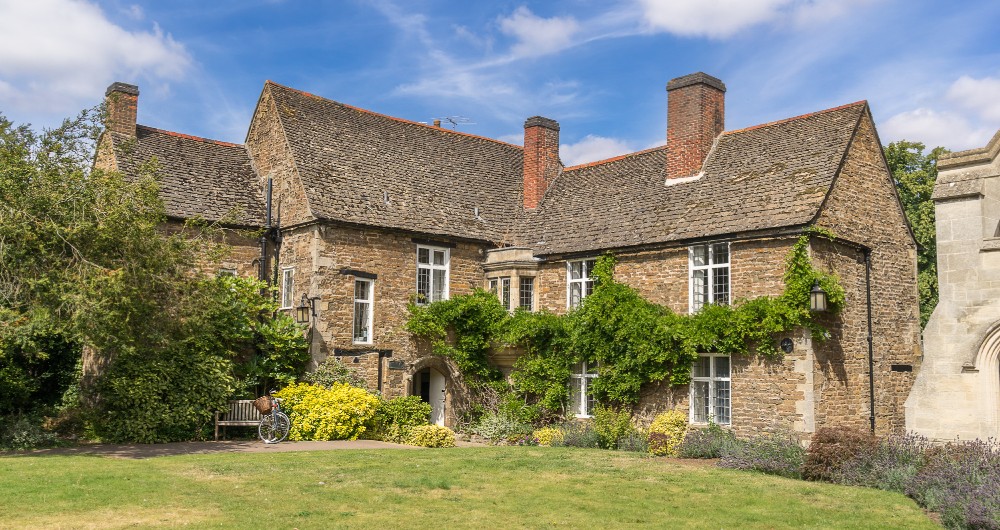 Schools in Rutland
There are many good village primary schools situated around Rutland with Catmose Collage in Oakham and Casterton College as the leading state secondary schools. Independent primary education can be found at Brooke Priory School in Oakham although many parents are drawn to Witham and Stamford School in neighbouring Lincolnshire.
Private secondary school within the county is provided by the renowned Oakham and Uppingham School but parents living in the east of the county also choose nearby Stamford School.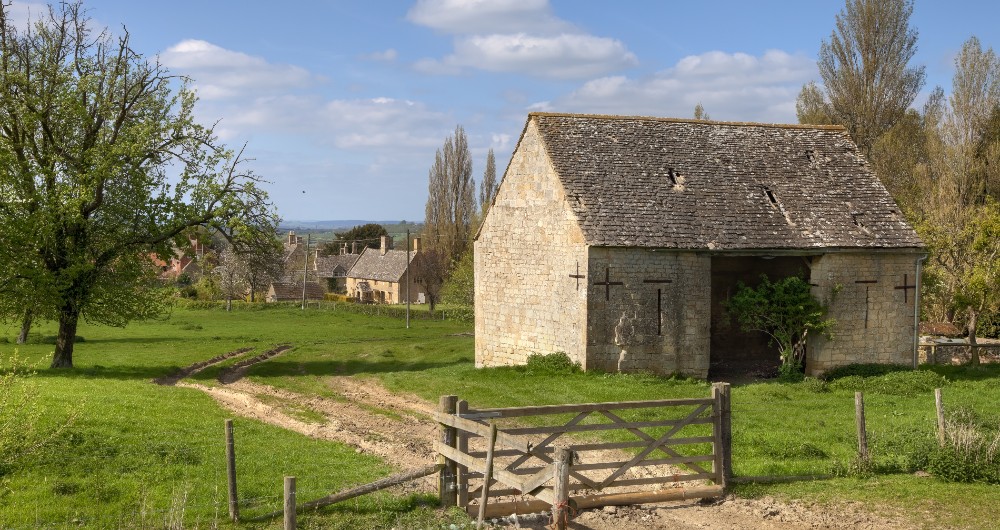 Family orientated areas in Rutland
As such, parents with children at these school can often be found clustered in villages such as Langham, Lyddington, Wing, Ashwell, Manton and Empingham, although the latter is sometimes inaccurately seen more as a Stamford village.
The village of Empingham is a popular choice for the family as it has an active social scene and cricket club as well as being walking distance to Rutland Water with its associated recreational facilities. Other popular villages for families include Exton, Edith Weston and Belton.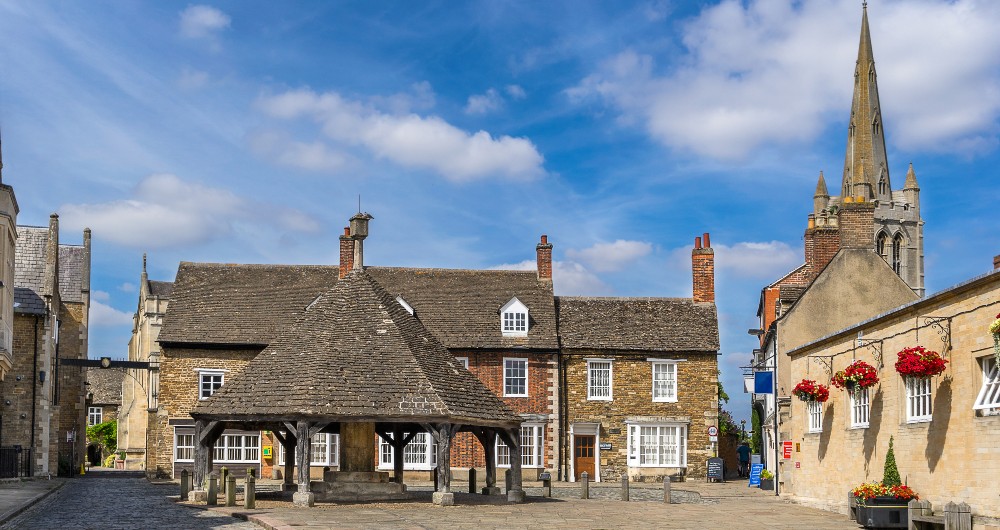 Choice of places to eat
For those interested in culinary delights, Rutland has a growing reputation as the foody centre of the Midlands. Hambleton Hall delivers impressive dining in a formal environment, with prices to match. Whereas, nearby The Finches Arm is a much more informal affair and offers a range of eating options from a simple meal at the end of a walk to a three-course dinner with wine, overlooking Rutland Water. Likewise, The Olive Branch in Clipsham, which in the past boasted a Michelin star still continues to provide excellent food in a traditional stone pub setting and pretty garden in summer. Other well-regarded gastro pubs include the Exeter Arms in Easton on the Hill, The Fox and Hounds in Exton and Marquess of Exeter in Lyddington.
Interesting food retailers include The Hambleton Bakery, The Brownie Company, Gates Farm Shop in Cold Overton on the border of Rutland and the butchers at Northfield Farm in Whissendine.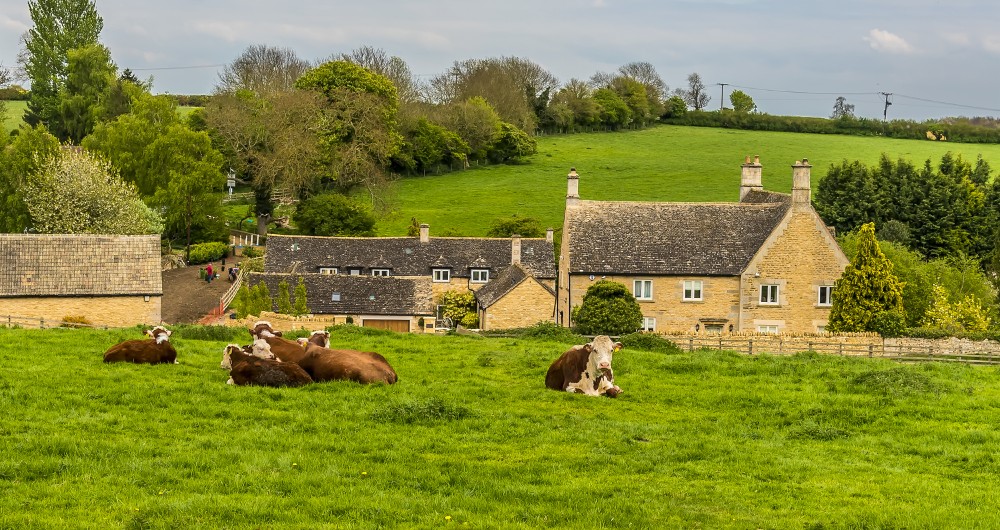 Rutland Property Finder
Rutland is a special place to live and regularly attracts wealthy buyers looking to relocate out of London.
The village of Hambleton is perched on its own peninsula giving glorious views of Rutland Water and the surrounding countryside on three sides, and increasingly it has attracted the super-wealthy. This pretty village houses a popular pub and Relais & Chateau hotel so has much to commend it to the discerning buyer.
Sourcing properties in these special areas is not always easy, however, exceptional properties and plots of land, when they are occasionally made available, are often only offered to a selection of in-the-know buyers. Further afield, estates or properties with large amounts of land are made available from time to time but are often marketed on a discrete basis to a well-connected few.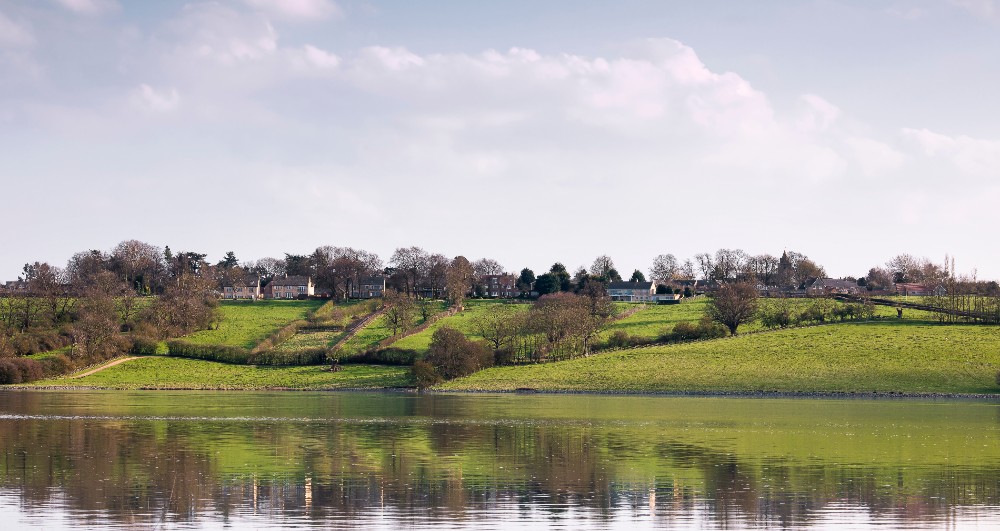 Recreation around Rutland Water
There is a lot of fantastic outside recreational facilities to be found in Rutland. At its heart, the vast expanse Rutland Water is the closest locals get going to the beach – and indeed there is a man-made beach near Whitwell which is popular on a summer's day.
On the water, enthusiasts can sail, kayak, cruise, fish and bounce, in the form of Rutland Aquapark which pops up in the summers months and is seemly loved by all ages. Around the reservoir, there is a well-maintained cycle route (bikes can be hired at Whitwell and Normanton) which is ideal for cycling or walking. On the south shore, it is worth looking out for the remains of the flooded village at Normanton and from March onwards the Ospreys which return to nest near Manton each year. Other popular recreational facilities include the Climbing wall and Crazy golf course at Whitwell and the Rutland Gold Club between Edith Weston and Manton.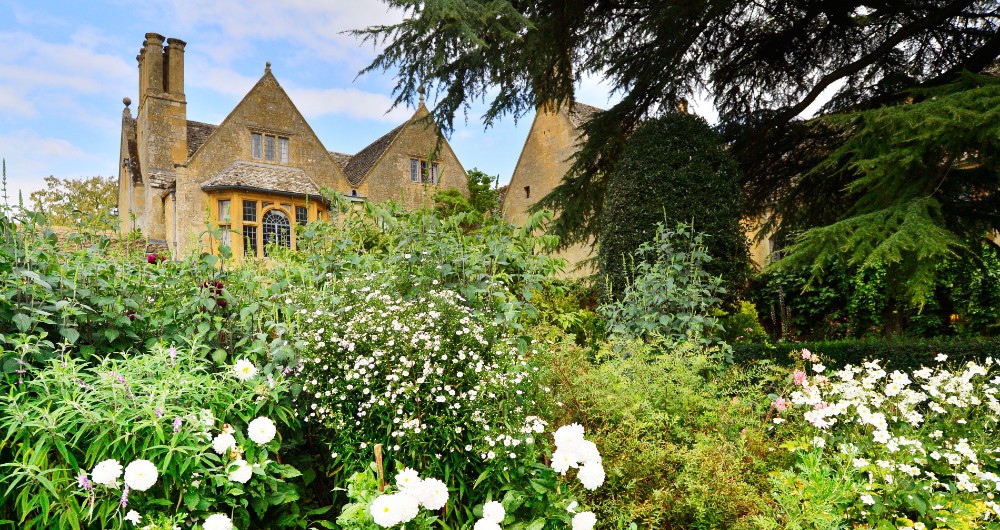 Second homes in Rutland
At less than two-hours drive from central London, Rutland is an attractive option for buyers looking for a second home. The beautiful countryside, wide-ranging recreational facilities and a varied choice of properties in pretty villages make it an excellent alternative to other coastal locations. Most would-be buyers ask for a decent village pub and easy access to Rutland Water as well as a simple to maintain garden.
Garrington Property search consultants can guide clients with their choice of location, helping to balance the desire to purchase the best possible property with the budget available – and still within easy access of all that Rutland can offer.